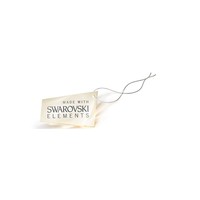 The Bead collection offers beautifully crafted designs, each adorned with the unique sparkle of Swarovski crystal. Showing incredible attention to detail, these miniature masterpieces are specially designed for you to mix and match to create your own unique jewelry.
Simply choose a bead necklace, bracelet or earrings and decorate it with your favorite beads. Use the bead locks to hold the beads in place. Try out different combinations to create different effects according to your outfit or mood.
Stars, hearts, flowers, animals, flags… The Beads collection not only offers classic motifs but modern, colorful designs too. With such a wide range of designs, you will certainly find something that reflects your style or perhaps reminds you of a special memory or person.
New designs are launched each season, allowing your collection to evolve over time and offering unlimited possibilities for creating new and unique jewelry pieces.